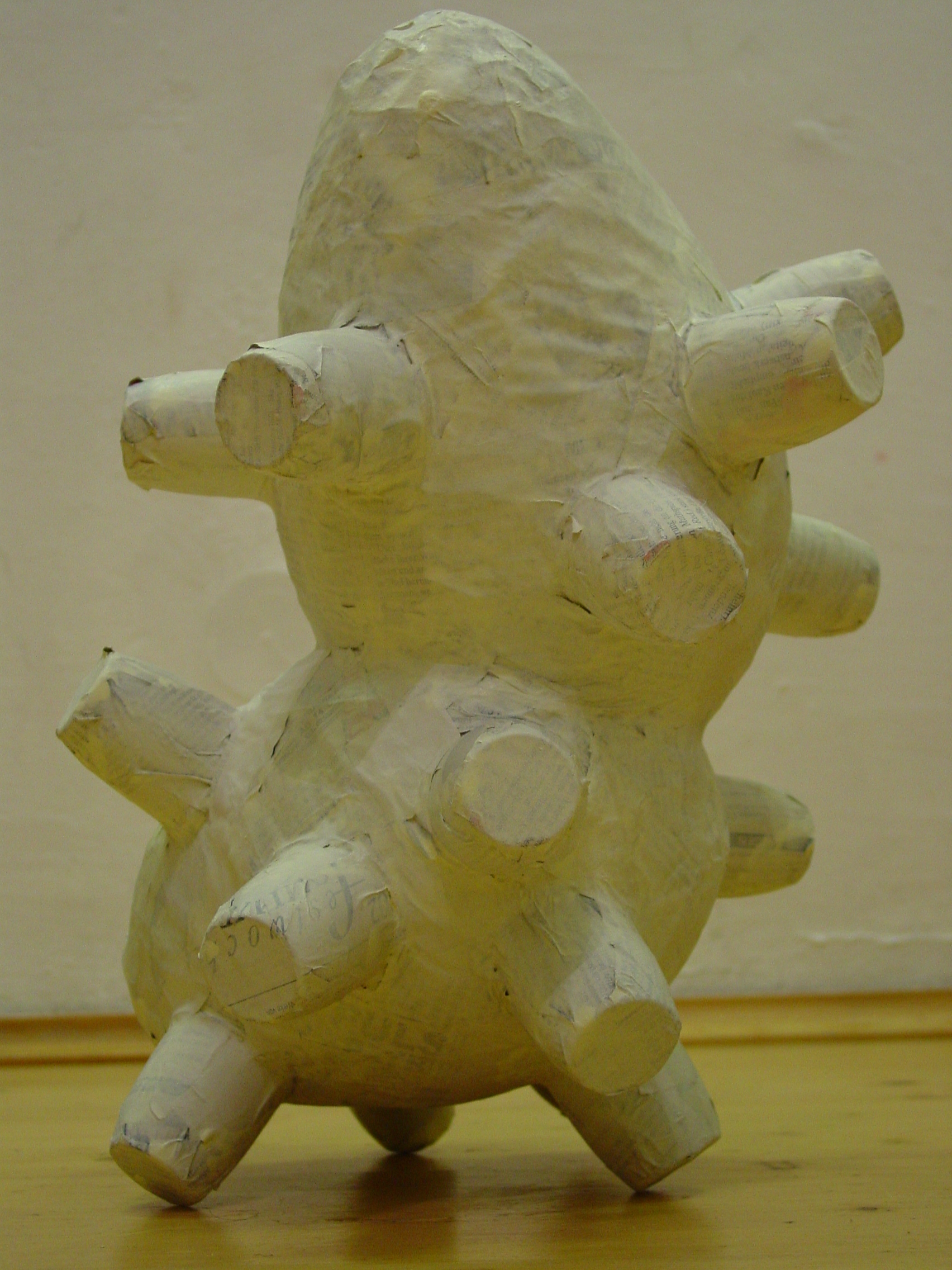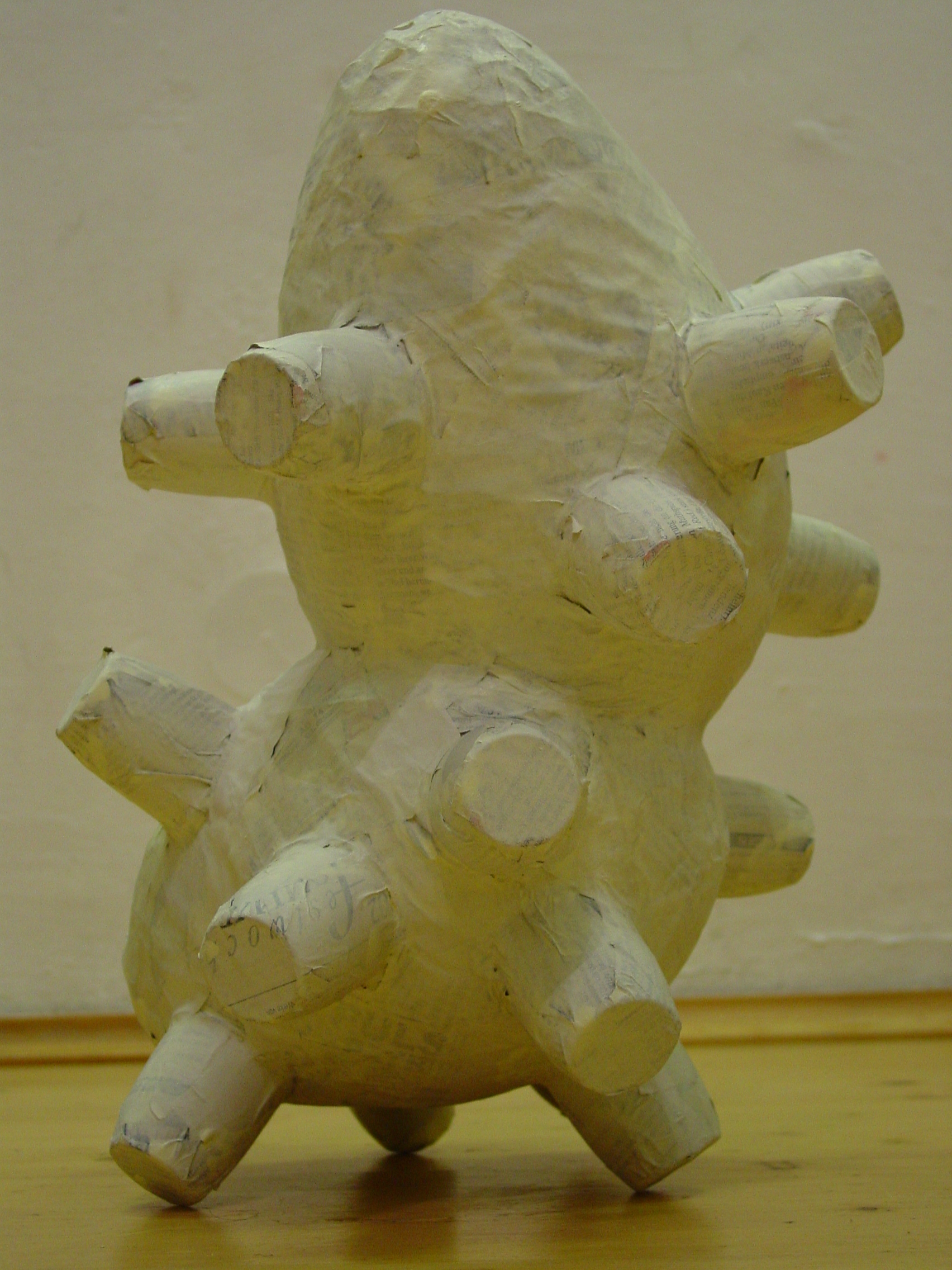 >escaped< mixed media, 2000
Fruchtzwerge
A collection of objects that extends the ideas developed in the metamorphoses. Beyond the question of what constitutes the transition between area and space, this series investigates where we start to consider creatural life
in the perception of our ambience. Movement or shape, context or colour tend to induce us to appreciate signs of life. In fact the objects are developed in a strict abstract manner and should allow for a reflection of how we envision art and other objects that form our every day ambience.
Commonly made from used joghurt cups.
>fruchtzwerge< polystyrol, nylon, metallfeder, getriebemotor. 2003
>torque balance< mixed media/ ca 180cm/ 2005
>escaped< mixed media/ 2000
>die metamorphose der dose< 2002
>escaped< mixed media ca 60cm 2000
>escaped< mixed media 2000
>fruchtzwerge - prototype< 2003